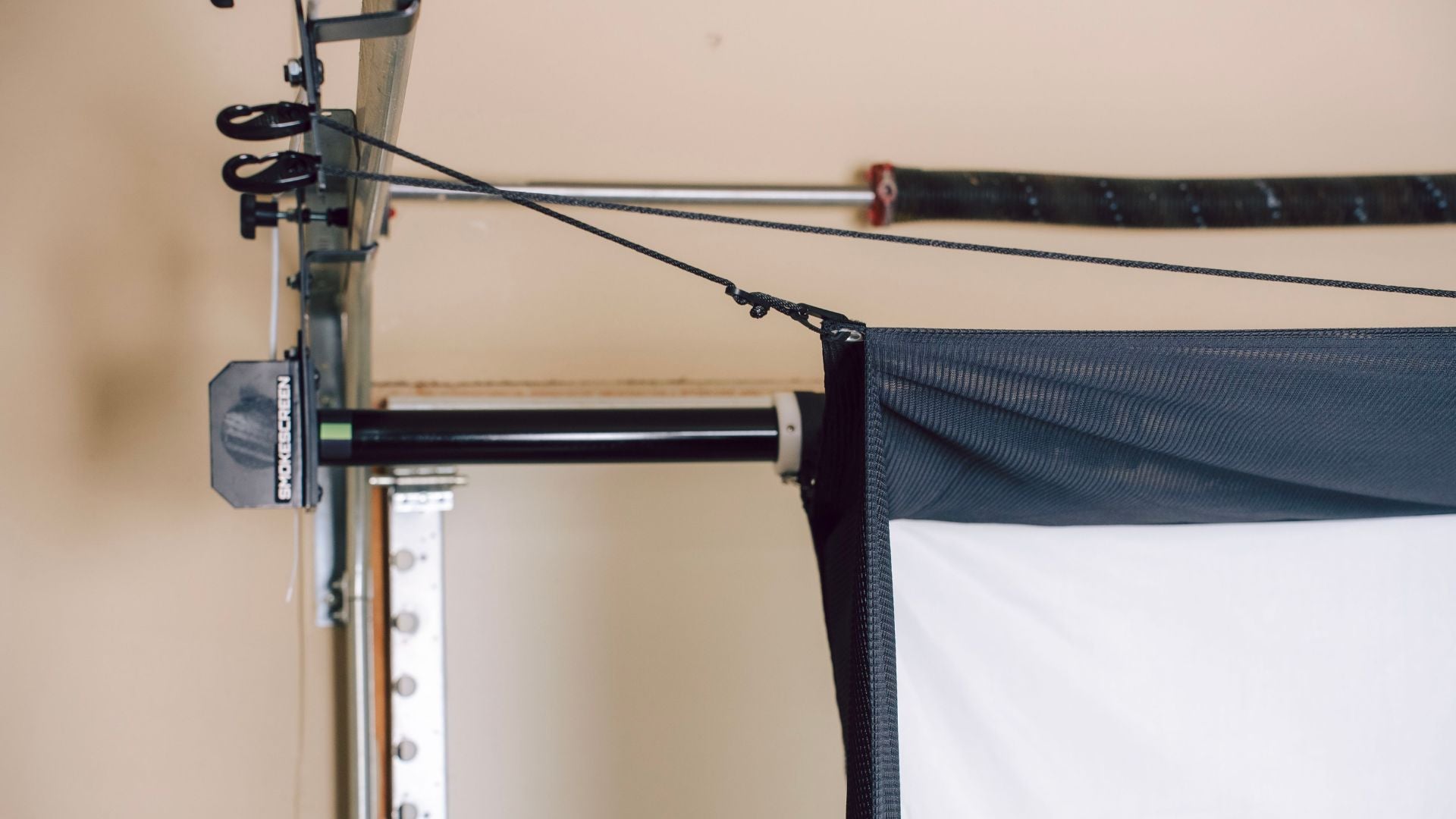 Frequently Asked Questions
Yes, G-Trak is telescopic and can be extended for a single or double bay garage door. Standard 2-car garages are 16'x8' feet. G-Trak can be ordered in sizes between 8' and 18'.
Yes, G-TRAK is designed to work with any type of indoor simulator software to give the effect of playing outdoor sports inside.
G-TRAK can be mounted into place with one person but is easier with two people. Two patented designed G-TRAK brackets attach around your garage door tracks and hold your G-TRAK system is place with a tension bolt.
The top drive tubes are heavy duty telescoping aluminum that adjust for a perfect fit in your space. After installing your G-TRAK brackets and top drive tubing just clip on the screen with provided parts and you are ready to go.
G-TRAK comes with an instructional video which is 3 hours long, including all the extra explanations and discussion. We expect initial setup to be between 2-3 hours.
Yes, G-TRAK can also be wall mounted (in its original patent design) for use in your home, office, business, or facility.
We will be updating this page as questions come in. Please use our CONTACT US PAGE to reach out if you still need help.
The total time to ship to you depends on a few factors. First is payment. If everything involving payment is fine, we will pack and ship your G-TRAK within 1-3 business days. The next factor is the carrier transit time. G-TRAK are shipped via parcel delivery and should arrive to most U.S. destinations within 3-5 days. We provide tracking information on all orders so you can keep dibs on where your order is.
If you're wondering where your package is, please refer to the tracking information we provide via email when it ships. You can also log-in to your account on our site to view your order status. Don't have either of those? Feel free to contact us HERE and we'll help!
Yes, a standard 30-day warranty starts after delivery. Customer is responsible for shipping fees if returned.